Get a Loan in 3 Simple Steps
Getting a loan on your car is Quick, Simple and Hassle Free
Share car details
Fill a simple form about your details
Check quotes and eligibilty
Get instant car loan quotes
Leave the rest to us
Our loan consultant assist you
Check your car loan pre-approval in 30 seconds directly from bank
Check My Pre-approval
Finance Partner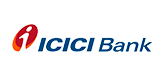 Why our customers trust us
India's largest auto focused lending platform
Lending partners
Loan Against Car
Used Cars
New Car
Happy Customers
Here's what our customers have to say about their loan experience with Cardekho
Have questions about car loan?
Get answers to the frequently asked questions about car loan here
What are the different types of loans I can avail from Cardekho?
Cardekho is India's largest auto focused lending platform. We can help you avail loan to purchase a used car or new car. We also help you to get a loan against your existing car. Loan against your car helps you get cash in your hand to fulfill any financial need.
What are the benefits of applying for loan through Cardekho?
Cardekho is the trusted partner of all leading financiers of India. We provide you with the best auto loan services that are quick and hassle-free. With over 10 lending partners, you can compare and choose from different offers from our financier partners. We also provide with door-step assistance to give you great experience.
How much loan can I get through Cardekho?
The maximum amount of loan you can get is different for different banks. Cardekho can help you avail 100% loan on your used car and new car purchase. With top up loan, you can get upto 200% loan on your car's current market value.
Do I need to give collateral to get a loan?
No, you don't need to give collateral. But you will have to hypothecate the car in the banks name and an endorsement made in the Registration Certificate (RC) book of the vehicle.
How long does it take to process the loan?
If all documents required are received in order, your process moves smoothly. You need to submit some documents like salary slips, tax returns, proof of residence, bank statements, etc. The processing time takes between 2 to 7 days